Or worse since you know, we don't have 100 artists and 4 years.
So authored style:This screen by Will shows what we are going for maybe more than any other screenshot. Here is will holding the clay concept door, and the door in engine.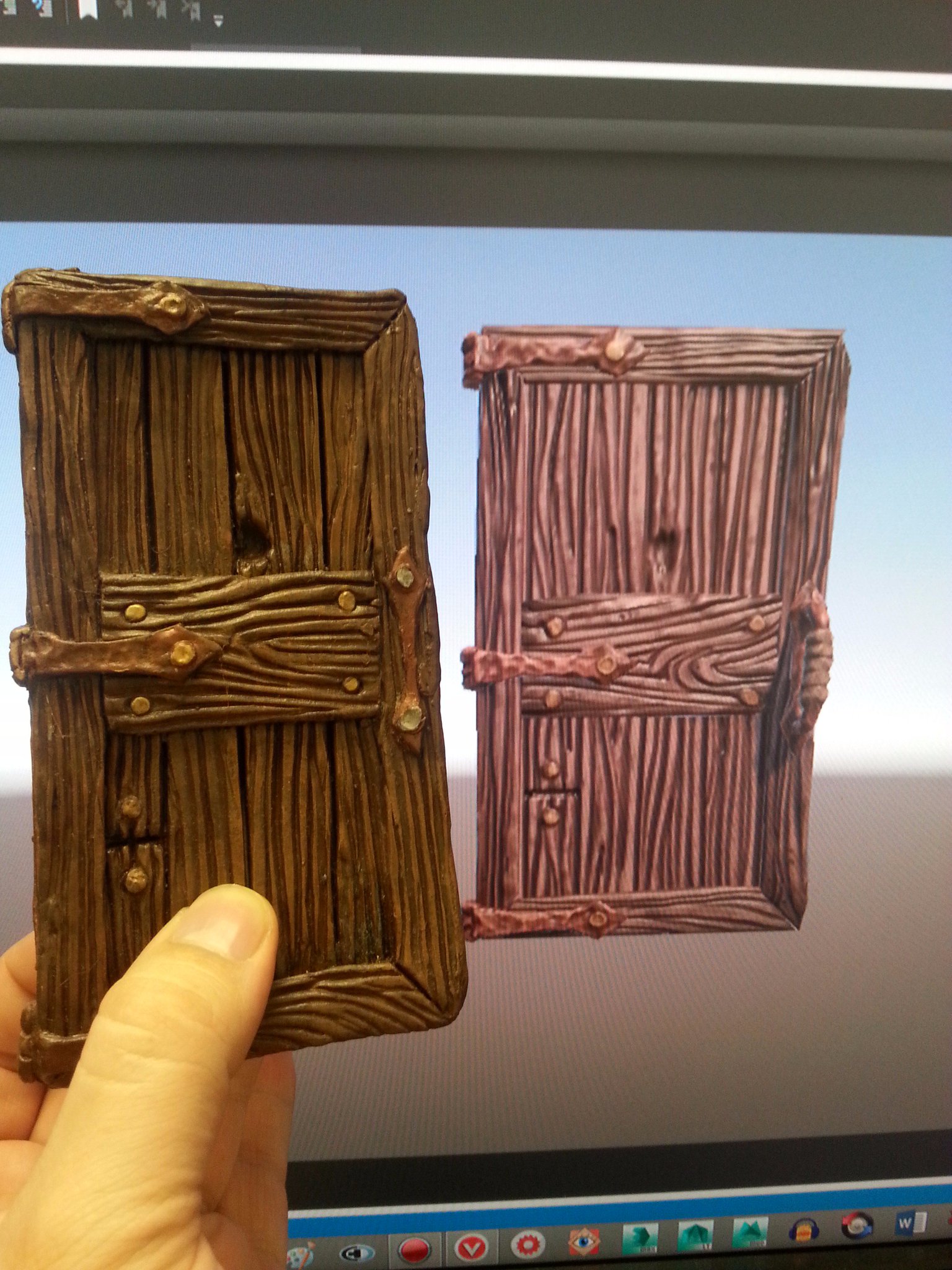 As for the skeletons what we are aiming for is what a skeleton minature looks like…not a skeleton…if that makes any sense.
Look at these skeletons made by the very talented Otherworld Minatures for example.